Microbiome is an emerging player in cancer drug development. Recent research findings elicit varied roles of human gut microbiome, both in cancer progression and in its suppression.
Experiments on Fecal microbiota transplantation (FMT) Clinical findings in advanced GI Tract cancers including Colorectal cancer shows that a small change in microbiota composition is capable in altering significant change of targeted cancer therapies outcome against their promised results, and making them less effective on cancer patients. On Contrary, preclinical experiments on Fecal microbiota transplantation (FMT) of stool samples from patients who responded positive to therapy into mice models shows improved effect of immune checkpoint inhibitor therapy in transplanted mice.
Thus fine tuning of microbiome in cancer patients opens a completely new approach to drug developers in enhancing therapeutic value of drugs. Beside rigorous screening of patient's microbiome, modern drug hunters are also looking to engineer existing microbiome, to achieve better outcome.
Presently, as per OmicsX Database worldwide 32 Active Oncology Drug Developers are working on Microbiome & Engineered Bacterial approach to target Cancer
This current article is an effort to highlight few selected start-ups and outline their efforts in developing Microbiome based cancer therapies.,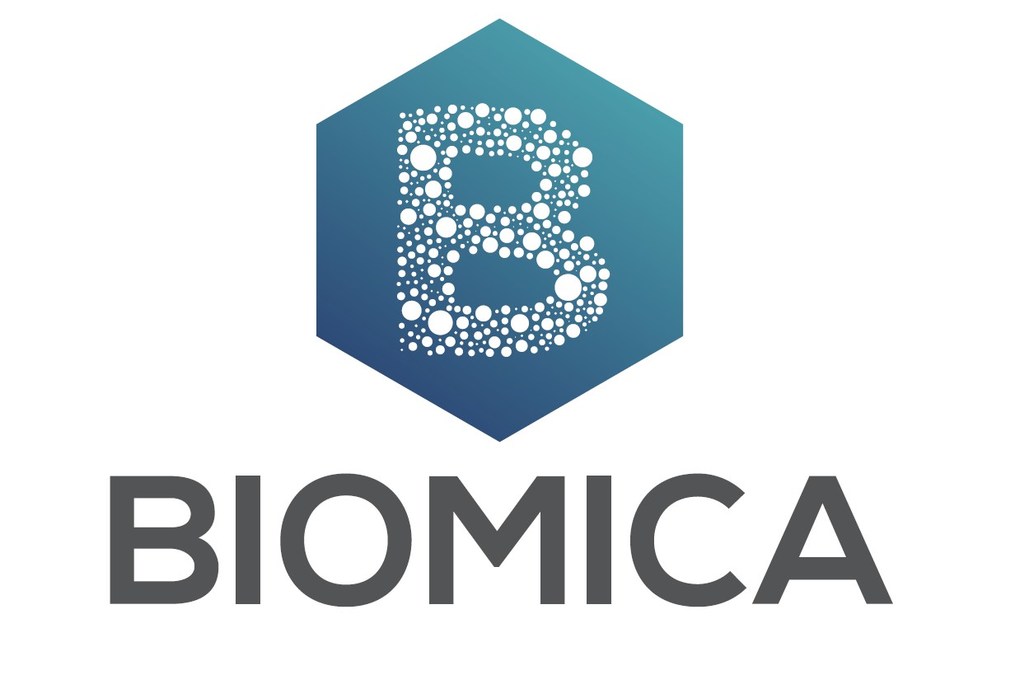 Address – 13 Gad Feinstein, Rehovot,
Israel 7612002
Founded in – 2017
Biomica (subsidiary of Evogene Ltd.) is an emerging biopharmaceutical company developing innovative microbiome-based therapeutics for the treatment of immune-mediated and infectious diseases, with specific focus on Immuno-Oncology and GI related disorders.
Key Management : Elran Haber, Chief Executive Officer
Technology Platforms – Biomica's discovery and development efforts are powered by computational PRISM (Predictive, high Resolution, Integrative Selection of Microbes) platform. PRISM is a proprietary metagenomics analysis platform for functional genomics profiling utilizing internal comprehensive databases. Employing Biomica's drug discovery approach, PRISM combines a profound understanding of the microbiome and its functionsand their intricate relations with the human host.
Oncology Pipeline – Biomica is developing BMC128 as a Live Bacterial Product (LBPs), and is an optimized drug candidate, consists of four bacterial strains derived from Biomica's BMC121 and BMC127 (rationally-designed consortia with potential to enhance immunological therapeutic responses and facilitate anti-tumor immune activity).
Recent evidence supports the role of the microbiome in response to cancer therapy, and specifically demonstrate the effect of the intestinal microbiome on the response to immune checkpoint inhibitors including protein/ligand 1 (PD- 1/PD-L1).
Bio-Partnering : In Jan 2020, Biomica signed service agreement with Biose Industrie, a France based CDMO, for the scale-up production of its drug candidates, microbial consortia BMC121 & BMC127 for its Immuno-Oncology program.

Address : 7 Pinhas Sapir St.
Floor 2, Ness Ziona 7414002, Israel
Founded in : 2015
BiomX is a microbiome drug discovery company developing customized phage therapies that target and destroy harmful bacteria in chronic diseases. BiomX therapeutic pipeline consists of products for the treatment of acne, Inflammatory Bowel Disease (IBD), cancer, and therapeutics that modulate the microbiome for improved performance of immuno-oncology drugs. BiomX is located at FutuRx Bio-Incubator facility.
Key Management – Jonathan Solomon, Chief Executive Officer
Technology Platforms – BiomX has accumulated four key technologies that shape its platform: two for target identification, and two for designing phage therapies that can eliminate the targets. BiomX also has two discovery cancer programs — one for gastrointestinal cancers, the other for immuno-oncology indications — that attack two different mechanisms by which the microbiome fuels tumor growth. In the first, the bacteria are present in the tumor and help it survive, in the second, they impair antitumor immunity.
BiomX platforms utilizes computational and synthetic biology approach with cutting-edge research from Profs. Rotem Sorek, Dr. Eran Elinav and Dr. Eran Segal of The Weizmann Institute of Science; and Prof. Timothy K. Lu, of The Massachusetts Institute of Technology.
Oncology Pipeline – BiomX is developing customized phage cocktails to eradicate Fusobacterium nucleatum (F. nucleatum), bacteria that were shown to be enriched in colorectal cancer (CRC).  BiomX utilizes synthetic biology approaches to precisely engineer phage that are specific and lethal to F. nucleatum bacteria.
Funding – In Feb. 2019, BiomX raised $32 Mn in Series B equity financing; led by existing investors with additional new investors led by RM Global Partners (RMGP) BioPharma Investment Fund, with participation from Chong Kun Dang Pharmaceutical Corp., Handok, Inc., KB Investment Co., Ltd. and Consensus Business Group.
Earlier in 2017, BiomX raised $24 Mn in Series A Funding led by OrbiMed, JJDC, Inc. and Takeda Ventures with participation from Seventure Partners, MiraeAsset, SBI Japan-Israel Innovation Fund and other European investors.

Address – 280 Utah Ave, South San Francisco,
California 94080, United States
Founded in – 2019
 Federation Bio is an early stage microbiome company developing microbial therapies comprising naturally occurring and genetically modified bacterial strains, targeting metabolic disorders, immune diseases, and cancer. The company was founded by Michael Fischbach, Ph.D., and Dylan Dodd, M.D., Ph.D., with support from Venrock.
Key Management – Emily Drabant Conley, Chief Executive Officer.
Technology Platform – Federation Bio's therapeutic microbial approach is based on two scientific pillars: The first is a community platform comprising naturally occurring gut bacteria that are rationally selected to create metabolically complete microbial communities whose size and diversity rival that of natural gut microbiomes. These therapeutic consortia are designed to stably engraft in patients, creating ecosystems that durably treat chronic diseases. The company's second platform is focused on genetically modifying certain microbes that have the unique ability to potently and specifically modulate the immune system, and live persistently in a broad range of individuals.
 Funding – In Oct 2020, Federation Bio raised $50 Mn in Series A round led by Horizons Ventures and joined by Seventure Partners/Health for Life Capital, as well as existing investors, including Venrock and Altitude.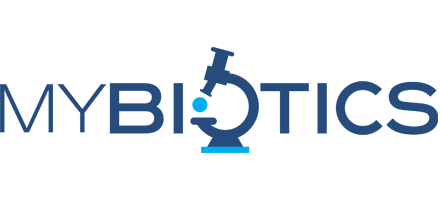 Address – 2 Yitzhak Modai St.,
Rehovot, 7608804, ISRAEL
Founded in – 2014
MyBiotics is a life science company developing probiotic and live bacteria based drugs.
MyBiotics is developing MyCrobe and SuperDonor proprietary innovative technologies for live bacteria delivery and whole microbiome restoration. MyBiotics products combine these technologies with a set of unique bacteria strains targeted to solve specific health problems in wide range of aspects.
The Company's pipeline includes MBX-SD-201 and MBX-SD-202, for Clostridium difficile Infection (CDI) developed for oral delivery, that may become the first alternative for fecal microbiota transplant (FMT).
Key Management
–
Didi Daboush
, Chief Executive Officer
Bio-Partnering – In Apr 2021, MyBiotics Pharma and Hadasit Medical Research Services and Development Ltd., the technology transfer office of Hadassah Medical Center, signed research collaboration and licensing agreement for the identification of microbiome-based therapeutics that will enhance the response to and reduce adverse effects of anti-PD-1 and anti-PD-L1 in melanoma patients.
Customized Largest Data Insights of Active Cancer Microbiome Drug Developers / Technology / Pipeline / Market Size is also available on request – sales@omicsx.com