Antibody Drug Conjugates (ADCs) are therapeutic entities with monoclonal antibody (mAb) backbone linked to cytotoxic drugs and are designed to improve/increase the therapeutic window of selected mAbs. ADCs now emerges as one of the hotspots for the research and development of anticancer drugs. Recent technology advances on new generation ADCs relies more on synthetic biochemistry methods in mAb production, linker technology and noble payload discovery, which promise to further improve upon the tissue specificity and cytotoxicity.
First ADC, Mylotarg® (gemtuzumab ozogamicin), was approved in 2000 by the US FDA in patient with CD33+ R/R AML. Till now worldwide 14 ADCs had received marketing approval as treatment options, with maximum approval gain in last three years itself. Above all presently over 280+ ADCs are in clinical and preclinical development by an unceasing efforts of 160+ Active Oncology Drug Developers globally.
This current article is an effort to highlight few selected start-ups and outline their efforts in Antibody Drug Conjugates in development –

Address – Ole Maaloees Vej 3
2200 Copenhagen N,
Denmark
Founded In – 2017
Adcendo ApS is developing breakthrough antibody-drug conjugates for treatment of selected bone, connective tissue and brain cancers. ADCendo is a spin-out from the Finsen Laboratory of The University of Copenhagen & Rigshospitalet.
Key Management – Henrik Stage, Chief Executive Officer & Co-Founder
Oncology Pipeline
 – 
Adcendo is developing its lead uPARAP ADC asset in multiple cancer indications and with multiple payload. 
Partnering Deals –  In Nov 2017, ADCendo acquired worldwide rights to explore and commercialize certain inventions made by researchers at the Finsen Laboratory related to Antibody Drug Conjugate (ADC) drugs targeting the novel uPARAP receptor.
Funding – In 2021, ADCendo raised EUR 51 Mn in Series A round funding; key investors include Novo Holdings, Ysios Capital, RA Capital Management, HealthCap, Gilde Healthcare and BioInnovation Institute. Earlier, in 2019, ADCendo received undisclosed soft funding through an Innobooster investment from Innovation Fund Denmark.and

Address – c/o ETH Zürich Otto-Stern-Weg 7, 8093, Zürich, Switzerland
Founded in – 2019
Araris Biotech AG is a spin-off company from the Paul Scherrer Institute (PSI) and ETH Zurich focusing on the commercialization of a novel antibody-drug conjugate (ADC)-linker technology. Araris' platform allows for the attachment of any payload to 'off the shelf' antibodies without the need of prior antibody engineering. The resulting ADCs have a well-defined drug-to-antibody ratio, and are stable & monomeric.
Key Management – Philipp Spycher, Co-Founder & Chief Executive Officer
Oncology Pipeline – Araris is developing anti-CD79b antibody-drug conjugate (ADC) and a Nectin-4 ADC generated using its proprietary linker technology.
Funding – In Oct. 2020, Araris Biotech raised CHF12.7 Mn (US$16.8 Mn) in a seed funding round led by Pureos Bioventures. Other new investors includes 4Bio Capital and Btov Partners, with participation from existing investors Redalpine, VI Partners and Schroder Adveq. Earlier in Aug 2019, Araris Biotech raised CHF 2.5 Mn in seed financing round with participation from Swiss investors Redalpine, Schroder Adveq and VI Partners.

Address – Novalis Science Park
Rue de la Science, 8
6900 Aye, Belgium
Founded In – 2018
ATB Therapeutics (atbtherapeutics) is an early stage biopharma company developing cancer targeting antibody-toxin-bioengineered fusion proteins' named atbodies by the company.
Technology Platforms – atbtherapeutics' atbodies are recombinant fusion proteins manufactured in a single-step process, composed of a full length antibody, a peptide linker and a toxic peptide payload. They are composed of full-length antibodies, peptide linkers and toxic peptide payloads, much like an antibody-drug conjugate (ADC), but all within the same molecule. The unique composition of the atbody format avoid chemical linker issues thus, generates increased potency, stability and superior targeted exposure, potentially reducing the therapeutic dose needed without compromising efficacy.
Key Management – Bertrand Magy, Co-Founder & Chief Executive Officer
Oncology Pipeline
 – 
atbtherapeutics is advancing its first program in hematological malignancies and is developing a second program for solid tumors 
in its discovery portfolio.
Partnering Deals – In Dec 2020, atbtherapeutics signed a deal with CDMO iBio for the manufacture and scale-up of its 'atbody' candidates using its plant-based expressions system.
Funding – atbtherapeutics raised seed financing from Financière Spin Off Luxembourgeoise, the Fournier-Majoie Foundation, Noshaq and Luxembourg development. To date, the company has raised a total of EUR 5 Mn in equity and subsidies from service public de Wallonie (Économie, Emploi, Recherche).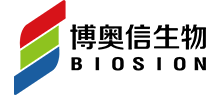 Address – Floor 5, Longshan South Road, Nanjing, Jiangbei 210061, China
Founded in – 2017
Biosion is a biotech company focusing on the discovery and development of innovative biologics for unmet medical needs.
Biosion is building its innovative pipeline through internally-derived proprietary technologies, including its H3 hybridoma platform, SynAb™ synergistic antibody evaluation, SynTracer™ HT-endocytosis screening and Flexibody™ bispecific platforms.
Key Management – Mingjiu Chen, Chief Executive Officer 
Oncology Pipeline
 – Biosion is developing 
BSI-077, a Claudin 18.2 targeting ADC currently in preclinical development against solid tumors.
Partnering Deals 
– 
In Mar 2022, Biosion out-licenses world-wide, excluding Greater China rights to its anti-Siglec-15 monoclonal antibody BSI-060T (now PYX-106) to Pyxis Oncology. Under the terms, Biosion received $10 Mn in up-front license fee from Pyxis Oncology and up to $222.5 Mn in milestone and single to low double-digit royalties on commercial sales.
In Dec 2021, OBI Pharma Inc. (4174.TWO) acquired an exclusive worldwide rights, excluding China to Biosion's proprietary anti-Trop2 humanized monoclonal antibody, BSI04702. Financial terms of the agreement remains undisclosed.

Celldex Therapeutics Inc. signed research and collaboration agreement with Biosion to construct and develop bispecific antibodies that combine both Celldex and Biosion discoveries. CDX-585, a Bispecific Antibody under preclinical development, is the first compound from this collaboration and combines Celldex's ILT4 mAb with Biosion's PD-1 mAb.
In April 2020, Biosion and ZhenGe Biotech (Biologic CDMO) sign Global Strategic Partnership Agreement for accelerating Biosion's Innovative Antibody Pipeline for IND Filing.
Financing – In Dec 2020, Biosion raised ¥200M RMB through financing to further support Global Development of Its Innovative Pipeline.