Oncolytic Viruses (OVs) based therapies uses natural or genetically modified viruses to specifically infect and lyse cancer cells but does not harm normal cells. OVs offer an elegant and multimodal mode of action that enables a long-lasting systemic therapeutic success. Presently, a large multitude of different viruses are exploited as OVs, including adenovirus, herpes simplex virus, newcastle disease virus, reovirus, measles virus, vesicular stomatitis virus and coxsackievirus.
Development of OVs have long history but due to numerous early developmental challenges till yet only four OVs therapies have been approved for the treatment of various cancers.
In 2004 first oncolytic virus Rigvir, an unmodified ECHO-7 virus was approved in Latvia, for the treatment of melanoma. In 2005, Oncolytic adenovirus H101, with E1B-55KD and partial E3 deleted, became the first approved OV in China to treat head and neck cancer. In Oct 2015, T-VEC (IMLYGIC) a modified form of herpes simplex type-1 virus (HSV-1) that encodes a human granulocyte macrophage colony stimulating factor (GM-CSF) gene, was approved by the US FDA for the treatment of melanoma. Recently in 2021, Delytact (a modified HSV) was approved in Japan for malignant glioma.
Presently, 102 Active Oncology Drug Developers are Developing over 170+ OVs Therapies Targeting Cancer. 
Oncolytic viruses (OVs) now claim a steadily growing market share in cancer therapeutics. These viruses offer an elegant and multimodal mode of action that enables a long-lasting systemic therapeutic success. Despite great progress, oncolytic viruses still face some obstacles in aggressive solid tumors and in reaching the tumor during intravenous application.
This current article is an effort to highlight few selected start-ups and outline their efforts in Oncolytic Viruses Development.

Address – Alfredstraße 81, 45130 Essen, Germany
Founded in – 2019
Abalos Therapeutics is an early stage immuno-oncology start-up developing oncolytic therapeutics based on a specific mammarenaviruses (arenavirus) strain – lymphocytic choriomeningitis virus (LCMV) that preferentially infects and proliferates in cancer cells.
Abalos is generating LCMV variants with optimized anti-tumoral properties, through its proprietary Fast Evolution Platform, to trigger a highly precise and directed immune response that can be utilized for distant metastases. 
Key Management : Joerg Vollmer, Co-founder & Chief Scientific Officer
Funding : In Oct 2021, Abalos raised EUR 43 Mn (USD 50 Mn) in its Series A extension funding round led by Seventure Partners with support from Coparion, Ventura BioMed Investors and Hx Bio Ventures as well as contributions from existing investors from the initial Series A round including Boehringer Ingelheim Venture Fund (BIVF), Gründerfonds Ruhr, NRW.BANK and High-Tech Gründerfonds (HTGF).
Earlier, in Oct 2019, Abalos Therapeutics raised EUR 12 Mn in Series A financing round co-led by Boehringer Ingelheim Venture Fund (BIVF) and Gruenderfonds Ruhr, with participation from NRW.BANK and High-Tech Gruenderfonds (HTGF).

Address : 6000 Lake Forrest Drive, Suite 400, Atlanta, GA 30328, United States
Founded in : 2016
AdCure Bio is a pre-clinical stage company developing potent and safe immuno-stimulatory oncolytic viruses based therapies for the treatment of advance solid tumors.
Management : Henry Wyche, Chief Executive Officer
AdCure Bio's key technology AVID platform Artificial Vectors for Intravascular Delivery is designed for simple intravascular administration, thus make it suitable for the treatment of cancer patients with disseminated metastatic disease and non-resectable tumors, for whom no effective therapy is currently available.
AdCure Bio team make three modifications in adenovirus to change how it interacts with certain factors in blood and introduced mutations that prevent the virus from being inactivated in blood and replaced the genetic sequence for one protein with another that produces laminin alpha 1, which helps guide the virus to cancer cells.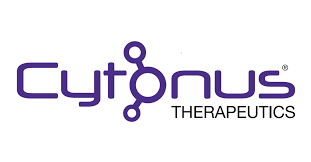 Address – 3280 Greyhawk Court, Carlsbad, CA 92010, United States
Founded in – 2018
Cytonus Therapeutics is developing better targeting Enucleated Cells (Cargocytes™) as a novel platform for delivering oncolytic viruses to treat metastatic cancer. 
Cytonus was co-Founded by Dr. Richard Klemke, as a clinical-stage biotechnology spinout from his lab at University of California San Diego, with research funded by NIH. 
Cytonus has developed a delivery platform – Cargocytes™, in which hTERT immortalized mesenchymal stem cells (MSCs) are genetically engineered and then enucleated to form nucleus-free cytoplasts. These cytoplasts are loaded with oncolytic vesicular stomatitis virus (oVSV).Cytoplast-released oVSV can thus infect tumor cells in vitro and cause virus-induced tumor cell lysis. Thus, this novel delivery strategy has the potential to greatly enhance the efficiency of current oncolytic virus therapies for treating deadly metastatic disease.
GM1215 is a engineered enucleated cells – Cargocyte loaded with a potent trifecta of cytokine immune stimulators is in initial stages is beleived to have holistic immune response capabilities for treating pancreatic adenocarcinoma (PCAC).
Adoptive Cellular Therapies (ACT) is a type of immunotherapy that uses the patient's own T cells (a type of immune cell) to help the body fight diseases.

Address – Klinik und Poliklinik für Innere Medizin II, Klinikum rechts der Isar, Technical University of Munich, 81675 Munich, Germany
Founded in – 2021
Fusix Biotech is a pre-clinical-stage biotechnology company developing a cutting-edge, next-generation oncolytic virus platform to treat patients across multiple tumor types. Fusix Biotech is a spin out from Klinikum recht der Isar of the Technical University Munich.
The company's proprietary fusogenic oncolytic virus platform technology is a hybrid of two unrelated animal viruses: Newcastle Disease Virus (NDV) and vesicular stomatitis virus (VSV). The resulting hybrid virus FUB101 has rapid replication, efficient spread by tumor cell fusion, and potent oncolytic properties. It also has an excellent safety profile in the recipient and the environment.
Fusix Biotech lead molecule FUB1010 is a promising candidate for monotherapy as well as for combination immunotherapies.
Fusix Biotech is currently raising Series A capital to bring the therapy to clinic.