Cell Therapies constitutes the largest number of agents in oncology drug development, with currently more than 2000+ Active Cancer Targeting Cellular Therapies are in Preclinical / Clinical Development.
With Novartis first CAR-T (Kymriah) approval in Aug 2017; last five year saw a tremendous rise in cellular therapies, with approx. 40+ CAGR growth both in terms of new cellular therapies and in its drug developers emergence. At present globally, 500+ Active Onco Drug Developers are working hard to develop future successful Cellular Therapies and many of them are now developing technologies beyond CAR-T therapies, with a focus on incorporating newer technologies especially to target Solid Tumors.
This current article is an effort to highlight start-ups and outline their efforts in cellular therapies –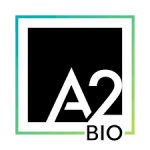 Address :- 30301 Agoura Road, #210, Agoura Hills, CA 91301, United States
Founded in – 2018
A2 Biotherapeutics is using its next-generation T Cell therapy Tmod (T-cell module) platform that incorporates two receptors in the CAR construct to exploit common, specific gene losses in tumors which demarcate the tumor from normal cells, enabling the selective killing of tumor cells while leaving normal cells unharmed.
A2 Biotherapeutics in licensed the HuTARG™ technology platform from its collaborator and co-founder, Innovative Targeting Solutions (Vancouver, British Columbia) and owns autologous cell manufacturing facility, with technology scalable for commercial launch.
Key Management – Alexander Kamb, Co-founder, President & Chief Scientific Officer
Oncology Pipeline – A2 Biotherapeutics lead molecule A2B530 is an autologous Tmod™ CEA-targeted CAR T cells, designed to target CEA expressing solid tumors like Colorectal, Lung and Pancreatic Cancer cells, while protecting against activity on normal tissues and is presently in IND stage.
A2 Biotherapeutics second molecule A2B694 is an autologous Tmod™ MSLN-targeted CAR T cells, targeting advance solid tumors is currently undergoing IND stage preparation.
Above two lead autologous programs are followed by two allogeneic candidates, currently in early phase of development.
Partnering Deals– In Jan 2021, A2 Biotherapeutics signed companion diagnostic collaboration with Tempus, Inc. to develop a companion diagnostic test for A2's loss of heterozygosity-targeted cell therapy platform, Tmod.
In Dec 2020, A2 Biotherapeutics entered into an agreement with Merck Inc., to jointly develop its undisclosed allogeneic Tmod cell therapy candidate (its third candidate therapy). Under the terms, both will initially co-fund A2's clinical development and allogeneic manufacturing activities through Ph 1. Merck will assist with preclinical development and has the option to exclusively develop, manufacture and commercialize the candidate following Ph 1. Also, A2 received an upfront payment, and will be eligible for opt-in and milestone payments, plus royalties on sales of any approved product. 
Funding :- In Oct 2020, A2 Biotherapeutics raised $71.5 Mn in Series B financing round. Investors in the Series B include The Column Group, Vida Ventures, Samsara BioCapital, Nextech Invest, Casdin Capital, Euclidean Capital, UC Investments (Office of the Chief Investment Officer of the Regents) and Hartford HealthCare Endowment. Earlier, In Nov 2019, company raised $57 Mn in Series A financing round, led by The Column Group, Vida Ventures, Samsara BioCapital and Nextech Invest.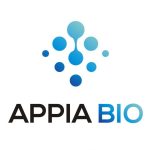 Address – 570 Westwood Plaza, Los Angeles, CA, United States
Founded in – 2020
Appia Bio is a start-up biotechnology company developing engineered allogeneic cell therapies from hematopoietic stem cells (HSCs) for cancer patients and is located in the UCLA incubator CNSI Magnify.
Appia Bio's novel platform can create a broad array of allogeneic NKT and T cell types, and can be further engineered to address challenges specific to tumor microenvironments. 
Key Management – JeenJoo S Kang Co-founder & Chief Executive Officer
Oncology Pipeline – Appia Bio's research-stage programs involve the lineage determination of hematopoietic stem cells into NKT and T cell subtypes via lentiviral programming. The scientific foundation of Appia Bio is underpinned by collaborative research led by Lili Yang (UCLA), David Baltimore (Caltech), Pin Wang (USC), and Owen Witte (UCLA). The founding management team brings broad experience in cell therapy development and company creation.
Partnering Deals – In Aug 2021, Kite and Appia Bio signed R&D collaboration to develop chimeric antigen receptor (CAR)-engineered invariant natural killer T (CAR-iNKT) cells using Appia Bio's ACUA technology platform for allogeneic cell therapy. Under the terms, Appia Bio will be responsible for preclinical and early clinical research of two HSC-derived CAR-iNKT product candidates engineered with CARs provided by Kite. Appia Bio will receive an upfront payment, an equity investment, and additional milestone payments for a total value of up to $875 Mn as well as tiered royalties. Kite will be responsible for the development, manufacturing, and commercialization of the product candidates identified through the collaboration.
Funding :- In May 2021, Appia Bio raised $52 Mn in Series A financing led by 8VC. Other investors included Two Sigma Ventures, among others, and participation from seed investors Sherpa Healthcare Partners and Freeflow Ventures.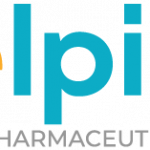 Address – 128 Spring St, Lexington, MA 02421, United States
Founded In – 2017
Elpis Biopharmaceuticals is a biotech startup committed to discover and develop novel biologic and immune cell therapeutics for the treatment of cancer patient. Elpis is headquartered in Lexington, MA, with research labs in the U.S. and China.
Elpis Biopharma has built a full human antibody mRNA display technology platform enabling it to rapidly screen and discover antibodies for difficult tumor specific or associated targets. Through its proprietary mRNADis™ antibody discovery and mSCAFold™ protein engineering platforms, Elpis is advancing a rich pipeline to treat solid tumors and hematological malignancies.
Key Management – Yan Chen, Co-founder & Chief Executive Officer
Oncology Pipeline – Elpis is developing EPC-001, a fully human anti-CD19 & CD22 bispecific tandem CAR-T for the treatment of resistant or relapsed B cell malignancies and is a promising candidate which may prevent target escape to overcome mono-specific CAR associated cancer resistance/relapse.
Beside Cellular Therapies, Elpis is also advancing EPIM-001, an anti-PD-L1 tumor targeting IL2 agonist with reduced IL2Rα binding and enhanced IL2Rβ binding, activates CD8+ T Cells and NK cells better than WT IL2, whilst only weakly activating Tregs. 
Partnering Deals – In June 2018, Elpis Biopharma and Luye Pharma Group (HKSE:2186) partnered to discover and develop dual-targeting CAR T therapies for cancer patients who fail to respond to current treatment. Under the terms, Elpis will utilize its proprietary antibody discovery and development platforms to generate next generation lead CAR-T candidates. Luye Pharma is responsible for the China-territory development and commercialization of all candidate therapies resulting from the collaboration. Further financial details remains undisclosed.
Funding :- In Oct 2020, Elpis raised $40 Mn, which includes seed funding to propel solid tumor and hematological disease therapeutics.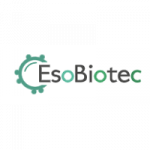 Address -Rue Adrienne Bolland 8, Gosselies (Biopark), 6041, Belgium
Founded In – 2020
EsoBiotec is a preclinical stage biotech company developing next generation cell therapy cancer treatments options to the largest possible number of patients.
Key Management – Philippe Parone, Vice President R&D             
Platform Technology – EsoBiotec has developed the ENaBL platform, which tailors viral vectors for in vivo cellular engineering to produce CAR T and other cancer fighting cells inside the patient's body. These off-the-shelf lentiviral vectors will safely and specifically deliver lifesaving genetic material to cells of interest for long-term expression. This approach is superior to those used in current cell therapies and allows EsoBiotec to circumvent the challenges of ex-vivo cell products, such as scalability, host rejection, prohibitive cost, and product variability. The use of the proprietary engineered lentiviral vectors also reduces the complexity of manufacturing and simplifies the procedures for patients and hospitals.
Funding – In Sep 2021, EsoBiotec, raised EUR 6 Mn in pre-series A round comprised of non-dilutive funding from the Walloon Government combined with seed investments from venture capitalist Thuja Capital and regional funding agencies SRIW Life Sciences and Sambrinvest.