Bispecific (bsAbs) & Multispecific antibodies are a diverse family of antibody constructs that recognize two or more epitopes. These candidates are perfect fit as one arm binds to cancer cells, while other recruits immune cells to the right place of action. Thus, most bsAbs are bispecific T-cell-engagers (BiTEs), designed to activate CD3 expressing cytotoxic T cells (CTLs) against a specific tumors target on malignant cells. Other bsAb classes include therapies that target immune checkpoints, oncogenic signaling pathways and cytokines.
In recent years Bispecific agents have seen a great interest among drug developers. Scientist have developed an extensive collection of over 100 bsAb formats with around one-quarter of these have been developed into technology platforms and are being commercialized by over 200 Oncology Drug Developers developing nearly 500+ bsAbs and its format drugs worldwide. (Largest List of Active BsAb Drug Developers / Technology / Pipeline / Market Size / Insights is available on request – contact sales@omicsx.com)
Till yet we have seen only three bsAb & its formats regulatory approvals. The US FDA approve first bsAb – blinatumomab (Blincyto; Amgen) in 2014, a CD19×CD3 BiTE indicated for relapsed/refractory acute lymphoblastic leukaemia (ALL), which is now also approved in Europe, Japan and China, but the drug is still burdened with its potential fatal toxicity profile (cytokine release syndrome).
Recently in May 2021, amivantamab (Rybrevant; Janssen), an EGFR×c-MET bsAb, was granted accelerated and conditional approval in the United States and Europe for previously treated metastatic non-small-cell lung cancer (NSCLC) with EGFR exon 20 insertion mutations (~1–2% of NSCLC cases). Finally in Jan 2022, Tebentafusp (Kimmtrak; Immunocore), a gp100×CD3 bispecific fusion protein, secured FDA approval for the treatment of HLA-A*02:01-positive patients with unresectable or metastatic uveal melanoma. Tebentafusp recognizes a peptide fragment of gp100, expressed on uveal melanoma cells via HLA-A*02:01, and engages CD3+ CTLs to kill cancer cells.
Due to limited drug options available and that too for limited patient size the BsAb market is currently at its nascent stage but may progress and bsAb offers few promises over CAT-T cells, which must be engineered from patient's own cells and reinfused, thus bsAb seems less resourse intensive quick response approach to engage an anticancer T cell response.
This current article is an effort to highlight few selected start-ups and outline their efforts in Bispecific Antibodies development –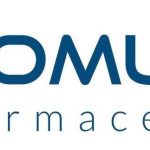 Address – 96bis Boulevard Raspail, 75006 Paris, France
Founded In – 2014
Biomunex Pharmaceuticals is based in Paris, France and in Cambridge, MA, USA, and is focused on discovery and development of new generation bi- and multi-specific antibodies targeting cancer.
Biomunex' Plug-and-Play BiXAb® platform generates next-generation bi- and multi-specific antibodies, which are tetravalent, and thus maintain the symmetry and bivalency of a classical mAb for each target, exhibiting high affinity to both targets due to avidity. Depending on the requirements of a specific application, the BIOMUNEX bispecific antibody can be produced with or without the Fc domain. The BiXAb® platform enables Biomunex to develop immuno-oncology drug candidates with high anti-tumor activity demonstrating synergy on targets. Biomunex also develops this platform for new disruptive technologies based on multi-specific antibodies and T-cell redirection.
Key Management – Pierre-Emmanuel Gerard, Chief Executive Officer & Founder
Oncology Pipeline – Biomunex lead preclinical stage program BMX-002 BiXAb® drug candidate was notably used for validation of the BiXAb® platform technology, is a bispecific antibody that targets EGFR and HER2 in solid tumors. 
Its second molecule BMX-101 targets CD38 & PD-L1 and is expected to elicit anti-CD38 cytotoxic activity; this bispecific antibody is being developed as a novel immunotherapeutic treatment for relapsed/refractory Multiple Myeloma.
Partnering Deals–  In Feb 2021, Biomunex grants the rights to Onward Therapeutics SA (Onward) for its first-in-class bispecific antibody. Under the terms, Onward and Biomunex will jointly develop the antibody during the preclinical and early clinical program. Biomunex is responsible for early preclinical development, while Onward will be responsible for clinical development and commercialization. Onward will pay upfront, development, regulatory and sales milestones, as well as tiered royalties on net sales. In addition, Onward make an equity investment in Biomunex. Further financial terms remains undisclosed. 
In Jan 2019, Biomunex signed licensing agreement with Sanofi. Under the terms, Sanofi will have access to Biomunex' proprietary technology to generate and optimize bi- and multi-specific antibody therapeutics. Sanofi will be solely responsible for the research, development, manufacturing and global commercialization activities, in turn Biomunex shall receive an initial upfront payment and will be eligible to receive further clinical, regulatory and commercial milestone payments. Further financial details remains undisclosed. 
In May 2019, Biomunex established its US subsidiary, Biomunex Pharmaceuticals Inc., in Cambridge, MA, with initial focus on facilitating R&D partnerships and business development activities with pharmaceutical companies and leading academic institutions.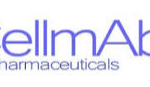 Address – 570 Westwood Plaza, Los Angeles, CA, United States
Founded in – 2020
CellmAbs is a Portuguese biopharmaceutical company, spin-off from NOVA University of Lisbon and is focused on the development of the new generation of glyco-immuno-oncology products and personalized therapies for oncology.
CellmAbs is one of a small number of companies in the glyco-immuno-oncology field that are investigating glycans as a brand new target for cancer immunotherapies. Blocking these aberrant glycans could unshackle the immune system and let it attack the cancer. Also, since these aberrant glycans are only found on the surface of tumor cells, the drug's effects are limited to just tumor cells, avoiding the side effects seen in checkpoint inhibitors. 
Key Management – Nuno Prego Ramos, Chief Executive Officer & Co-Founder
Oncology Pipeline – CellmAbs is developing CBS104 (Preclinical Stage) with undisclosed targets as its BsAb targeting Solid Tumors. Apart from this, CellmAbs' CBS101 is an antibody drug designed to block aberrant glycans on cancer cells. Another two candidates in development by CellmAbs includes a CAR T-cell immunotherapy and antibody-drug conjugate drug targeting aberrant glycans.
Funding – In Nov 2019, CellmAbs received seed funding valued $1.6 Mn USD from Hovione Capital and Portugal Ventures; one of the largest seed investment rounds in Portugal in the healthcare sector and the largest ever in the oncology field.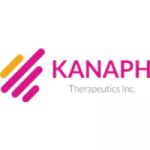 Address – 4th & 5th floor, 3, Itaewon-ro 55 ga-gil, Yongsan-gu, Seoul,  Republic of Korea, 04348
Founded In – 2019
Kanaph Therapeutics is a early stage biotech company developing next generation therapeutics for oncology and was founded by Byoung Chul Lee, who builds on his extensive experience in antibody drug development accumulated at Genentech, 23andMe and Santen.
Kanaph Therapeutics' immuno cytokine platform, TMEkineTM, aims to enhance immune-oncology drugs response rates. TMEkineTM platform target crucial mechanisms for overcoming immune suppression in the tumor microenvironment.
Key Management —Byoung-Chul Lee, Founder & Chief Executive Officer
Oncology Pipeline – Kanaph lead preclinical stage molecule KNP-101 is a bispecific antibody with an engineered IL-12 mutant arm that has minimized binding to normal cells, combined with Undisclosed Target A, which is highly expressed in TME of solid tumors. 
KNP-102 is a bispecific antibody with an engineered IL-12 mutant arm that has minimized binding to normal cells, combined with undisclosed but well validated target in hematologic cancers. 
KNP-501 is a 4th generation EGFR Inhibitor, which targets sub-populations that demonstrate specific mutational resistance to osimertinib. 
KNP-502 is an EP2/4 dual antagonist molecule that removes suppressive immune cells and increases effector immune cells in the tumor microenvironment.
Funding – In Oct 2020, Kanaph completed their Series B funding of 21 Mn USD participated by GC Pharma, Kolon Investment, Timefolio Asset Management. Earlier in Oct 2019, Kanaph Therapeutics raised 6 Mn USD in its Series A financing from Timefolio Asset Management and Meritz Securities. The funding was received just after a seed investment of approx. 2 Mn USD.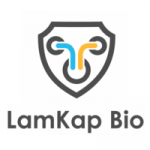 Address – Bahnhofstrasse 1, CH-8808 Pfäffikon (SZ), Switzerland
Founded in – 2017
LamKap Bio Group, is a biotechnology group focused on the research, development and manufacturing of fully human bispecific κλ antibodies targeting malignant cells in solid cancers. κλ bodies consist of two identical heavy chains and two different light chains: one kappa (κ) and one lambda (λ). The resulting bispecific antibodies fully retain the sequence and architecture of human antibodies. By being truly human, the risk of inducing immunogenicity and loss of exposure is minimized.
The LamKap Bio group currently comprises three separate companies each dedicated to the development of a T cell or phagocytes and natural killer cells engaging bispecific antibody targeting a specific tumor-associated antigen. (1). LamKap Bio alpha AG (2). LamKap Bio beta AG & (3) LamKap Bio gamma AG. 
Key Management —Klaus Strein, CoFounder & Chairman
Oncology Pipeline -LamKap lead preclinical stage NILK-2301 bsAb binds to an undisclosed tumor-associated antigen (TAA) and CD3 on T-cells, re-targeting T cells to kill tumor cells.
Its second molecule NILK-2401 is a bispecific antibody comprising a first binding part specifically binding to human CEACAM5 and a second binding part specifically binding to human CD47. 
Partnering Deals – LamKap Bio Group, is in research collaboration with Light Chain Bioscience/ NovImmune SA, for the development of κλ bispecific antibodies capable of re-targeting T cells to tumor cells as well as blocking the immune checkpoint CD47 on the same tumors for the treatment of solid cancers. Under the terms, Light Chain Bioscience is responsible for preclinical development of bispecific antibodies utilizing its platform while LamKap Bio Group holds the commercialization rights. 
In Sep 2020, LamKap and Lonza Collaborate to Manufacture Bispecific Antibodies for Cancer Treatment.